What would you fight for? What would you die for? What would you kill for? Would you fight for peace? Would you die for freedom? Would you kill for justice?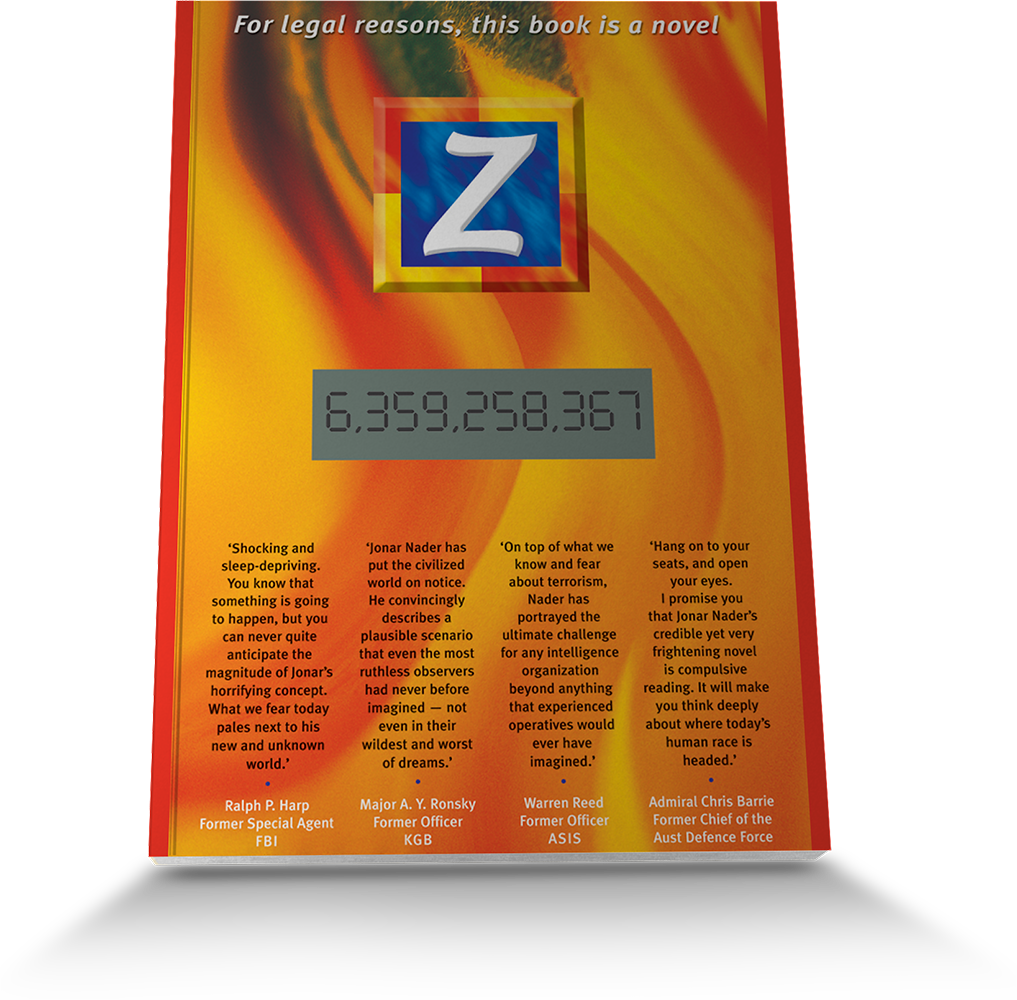 A philosophical thriller with fast-paced military action, espionage, corporate corruption, human greed, romantic tension, and scientific revelations that are both worrisome and enlightening.
The 'war on terror' is merely child's play. There will come a time when terrorists will declare real war, on each other, and you'll be forced to take sides.
You've seen the horror that freedom-fighters can unleash. You've seen the devastation that demented terrorists can inflict. But could you combat the new breed of sophisticated terrorists who are intent on absolute power? Could you out-smart educated terrorists who seek retribution in the name of righteousness? Would you ever condone vigilante terrorists who commit the worst of acts for the purest of motives?
This novel is about a group of inspired terrorists whose actions not only changed the world, but also distorted it. They made their mark in a way that no dictator or fanatic had ever managed. No think-tank and no government had ever predicted such a scenario.
Would you fight for peace? Would you die for freedom? Would you kill for justice? Then again, what would convince you to surrender?
(The front cover of this book contains a battery-operated LCD module which has now been disabled due to problems associated with security concerns via the postal system.)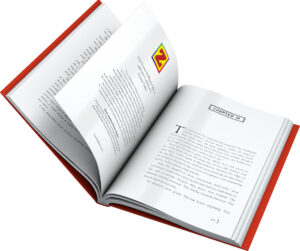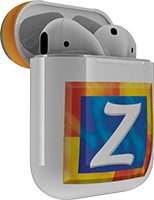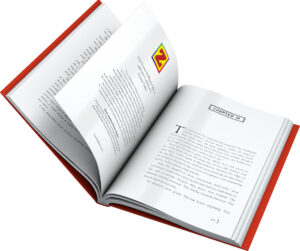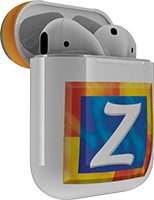 Other titles in the Z series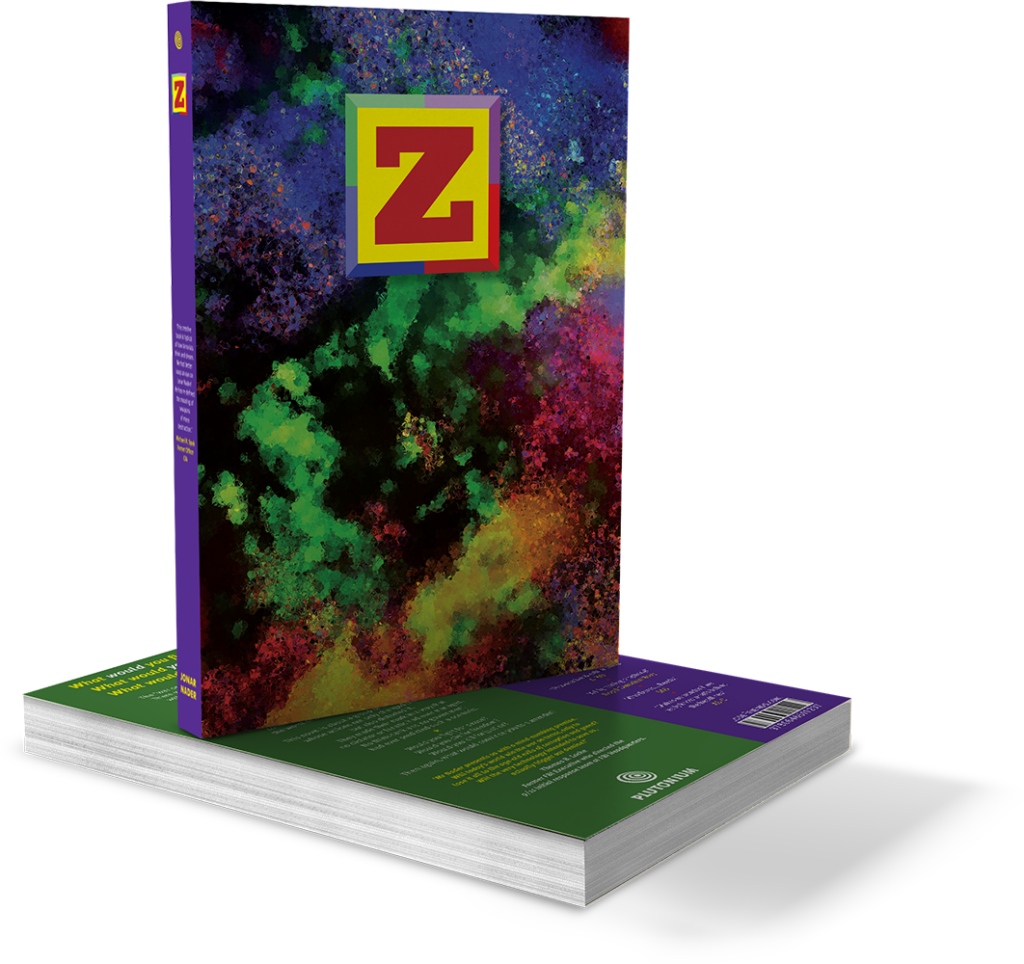 Z — Diary One (Paperback)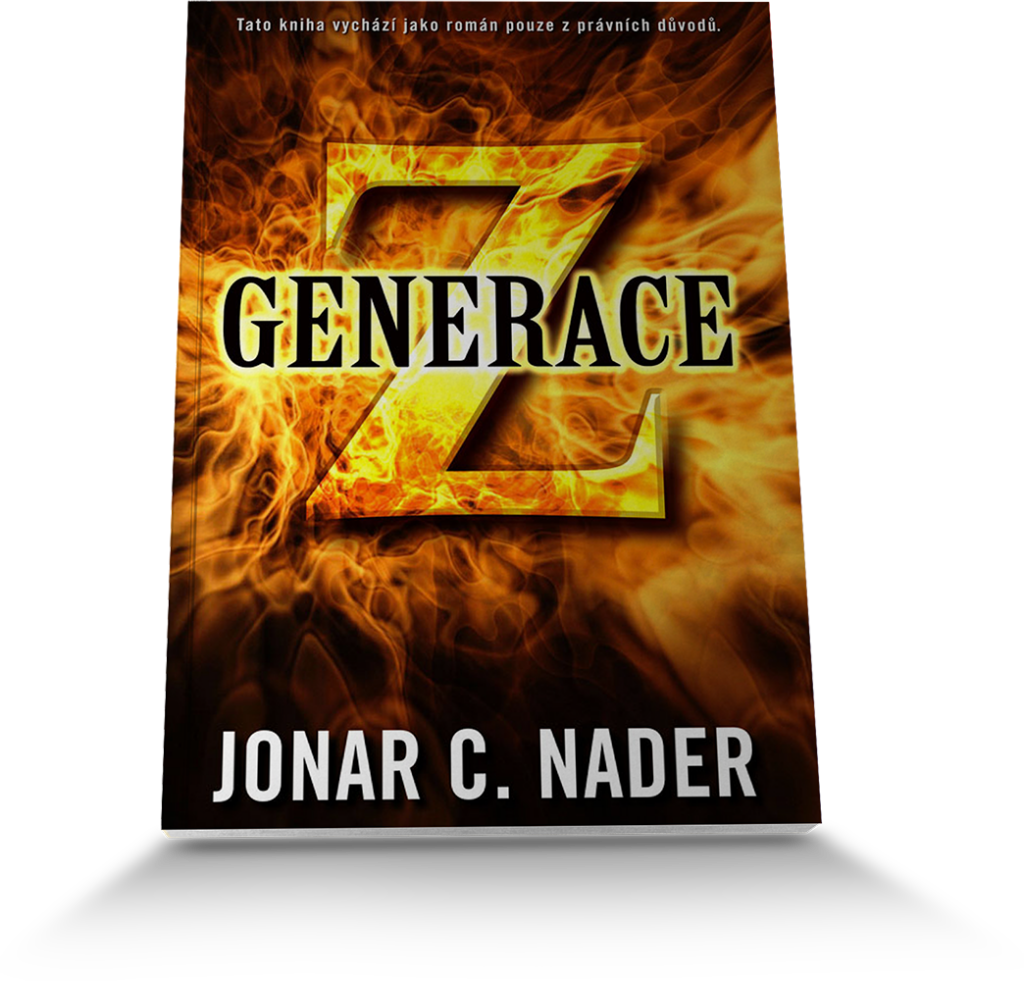 Generace Z — Diary One
(in Czech language)
The nature of Z appeals to readers from certain parts of the world. Many aspects of Z are hard to believe, but not for those who are aware of world affairs from certain perspectives from which many in the West have been shielded.
Here is the Czech language version that might not have been published a few years ago. It might well have been banned.
Many readers of this edition have written to comment about the politics behind the book. Many truths ring true for them.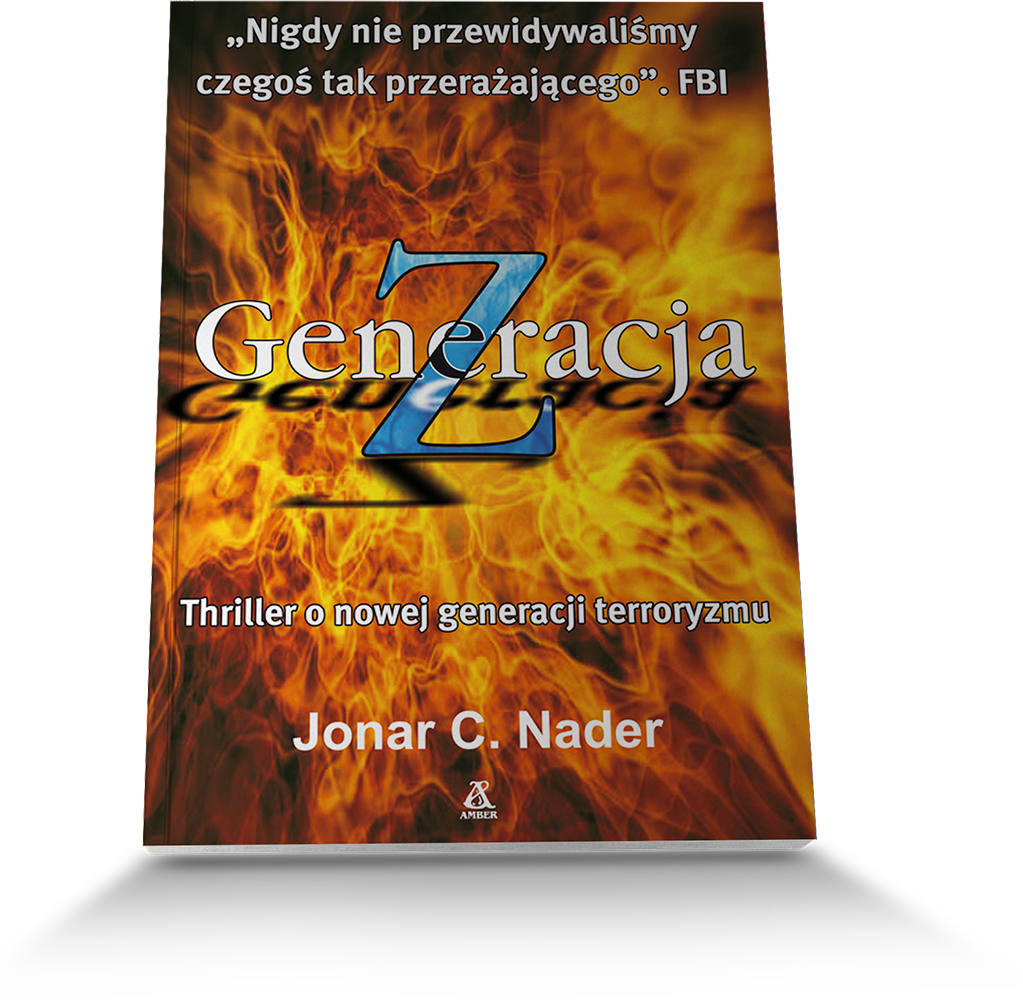 Generacja Z — Diary One
(in Polish language)
Pope John Paul II was shot four times while in Poland. The story behind his attempted assassination goes deeper into the grip that the Soviet Union had, and wanted to retain, over Eastern Europe.
Z agitates the Polish people. It reminds them of an era that was filled horror and control.
Z was not produced in Polish just as a service to its educated public. They do not need another thriller. The book was published because the Polish people could understand Z at a much deeper level than perhaps any other nation.
No wonder the fans in Poland feel speechless about this publication. A lot of anger wells up. Each page reminds them of the depths to which humans somehow manage to stoop.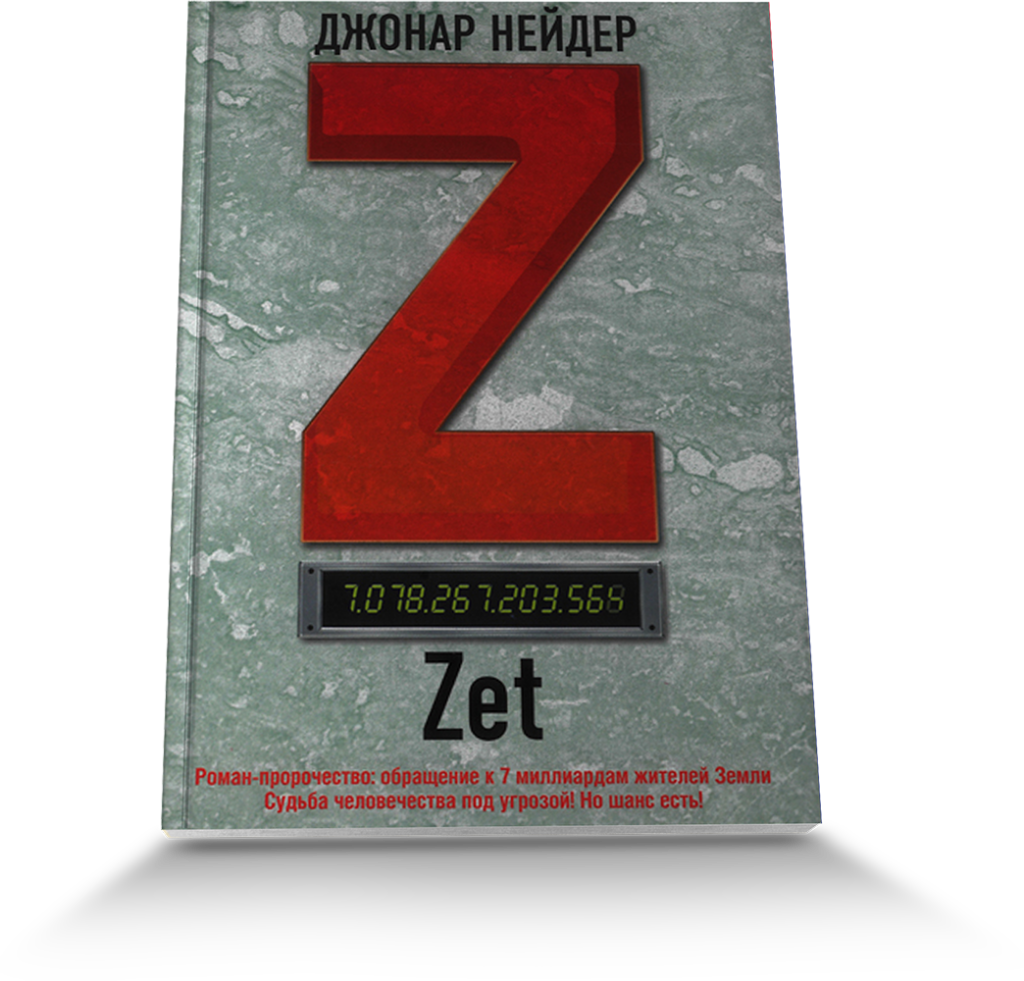 Zet — Diary One
(in Russian language)
Americans know that the CIA is strong and mighty, but they always think of as an institution that is there to protect them. Whereas the Russians know that the KGB, now under a new name, was there to keep an eye on them.
Russians read Z in a way that makes them wonder how it was approved in their country. Z speaks about organised-crime from those in high ranks. Russians are no strangers to the cloak and dagger. Poison-tipped umbrellas are no-joke to the once-opulent nation that led the world in culture and arts. Sadly, communism slowed it all down. Perhaps there is hope.
What Former Intelligence Officers and experts said about Z by Jonar Nader
"This is compulsive reading at its most compelling. In a cleverly crafted but unpretentious story, Jonar Nader investigates the facets of human endeavor that design our future. His extrapolation is blindingly credible and has a scaring finality about it. Science, technology, and human nature are, in Nader's analysis, exciting, creative, and potent – but they are also a lethal combination. In this seminal work, Nader postulates a 'tipping point' for the future of mankind. His timely and relevant predictions give us the chance to chart a better course – but we'd better not leave it too late. This has to be compulsory reading for every leader, manager, and parent from all races, religions, and beliefs – indeed, anyone who cares; anyone who wants to make a difference."
Rear Admiral Peter Clarke
Former Nuclear Submarine Commander, British Royal Navy.
Submarine Group Commander, Royal Australian Navy.
Head of Knowledge Systems, Defence Force Organisation.
"This book is a pleasure to read. Nader makes us realise that if we are to win the war on terror, we must have the courage and the nerve to be absolutely merciless. Those who hesitate will lose. This book brilliantly shows the dangers of scientific achievement, especially if they fall into the hands of the enemy. For the sake of our children, and for the sake of peace, we must never allow that to happen."
Captain Vladimir N. Savchenko
Former Officer
KGB
"Mr Nader presents us with a mind-numbing premise. Is the "human race" a timed event after all? Will today's world win the war on terror, only to lose it all to the age-old evils of corruption and greed? Will the very technology intended to save us, actually trigger our demise? Who are today's "techno-terrorists" and who is watching them? Let us hope we can find a way out of this."
Thomas B. Locke
Former FBI Executive who directed the 9/11 initial response team at FBI Headquarters.
Tom supervised the FBI's first Joint Terrorism Task Force in New York City and worked on special assignments with the Drug Enforcement Administration (DEA) and the US Army. Throughout his 32-year career, he received commendations from all six Directors of the FBI.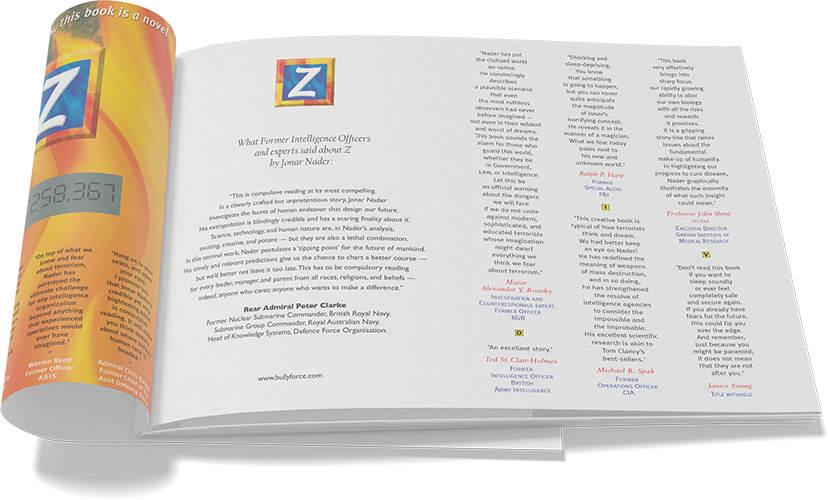 Download a PDF of additional reviews by former intelligence and military officers.