Through Celebrity Speakers in Sydney, IDG Media has invited me to deliver a keynote address on the occasion of the CIO Awards. Editor-in-Chief of CIO Magazine, Mr Vijay Ramachandran, has challenged me to deliver ideas on 'Cracking the innovation conundrum'. This topic will be presented to 250 IT leaders who will travel from across the country to attend CIO100 — an event designed to recognise technology leaders in India. Mr Rupesh Sreedharan, Associate Publisher of IDG Media, believes that  CIO100 will be a grand spectacle like no other. 'Our event is reserved for the highest achievers of excellence in India's most innovative enterprises,' he said. The event combines a symposium with an Awards dinner sponsored by Airtel and 19 other organisations incluing HP, Dell, Canon, Citrix, and Panasonic.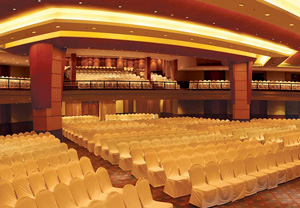 The 7th annual CIO100 Symposium & Award Ceremony will be held at Marriott Hyderabad in September. The Event is the largest celebration of India's top-100 organisations and their Chief Information Officers who have demonstrated that they are using technology in innovative ways to: deliver increased business value; create tangible competitive advantages; optimise business processes throughout their enterprise; enable corporate growth; while improving client relationships. Major IT corporations are behind the event, including HP whose Managing Director, Ms Neelam Dhavan, said, '…HP recognises those stellar CIOs who have withstood the test-of-time and have made significant contributions to their organisations year after year.'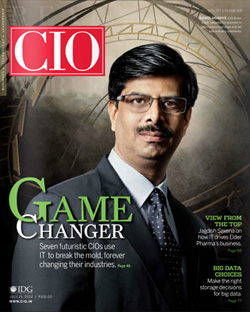 Other presenters will include Mr Paul Dunn from Singapore and Mr Jim Harris from Toronto. My presentation will look at why everyone seems to applaud innovation AFTER it succeeds, and why few have the perceptivity and foresight to discern between fleeting change and lasting change. I believe that all organisations desire innovation with the same intensity they hanker after productivity and efficiency. Everyone wants it, yet few know how to generate it. In preparing the brief, IDG India wanted me to cover three main themes: 1) Why do organisations find the innovation-journey so difficult? 2) How can innovation be embedded into an organisation's culture? And 3) Why must organisations pursue the business of innovation?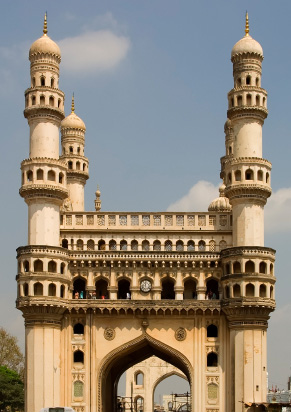 I am no stranger to India. I have travelled there in the past, during my days at IBM when I was IBM's Consumer Manager for Asia Pacific South. India was one of the countries which fell within my territory. In 2011, I was once again in India to deliver lectures at the Indian Institute of Technology in Guwahati. I've been to Mumbai and new Delhi and Assam, but not to Hyderabad. This will be my first visit to, what I am told, is India's fourth-largest city, with almost eight million inhabitants in the city itself.
I will be leaving Sydney's cold weather to enjoy the warmer climate for a few days. If time permits, I shall take a tour around the city and perhaps visit Charminar, which used to be an amazing shopping centre, boasting 15,000 shops which today are famous for gold and pearl jewellery — not that I need any, but I do enjoy the sales process. I just love the ways in which the keen salesmen describe their wares. They are so convincing. If I'm not careful, I could end up spending too much money.