If you look up the meaning of 'vanity' you would see that it refers to egotism and pride. It also refers to something being empty or worthless. The term is often used as an insult. It can also refer to someone having way too much pride or admiration in their own achievements or their own looks. Such a person would not own a mirror. They would look into a vanity mirror. They would pay a publisher to publish their work, and this is called vanity press.
Anyway, at hotels the world-over, next to the soap and shampoo is a small Vanity Set. In general, these contain a cotton bud or cotton pad, and cotton sticks for the ear. Some contain a small nail file. Is that all it takes to be vain? Is that the vanity set? The complete set? What does that mean? If you are vain, you will use this pack? And if you use this pack, you are vain?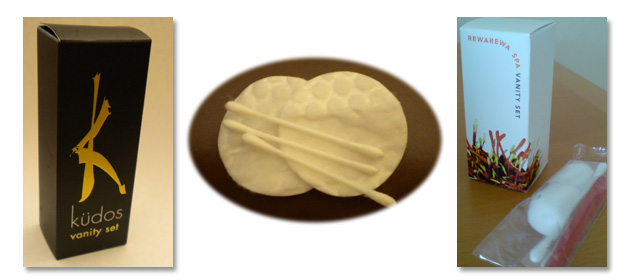 Of course I understand that the hotel does not mean that. Well then, what does it mean? And this is my point: within an organisation, how many things go unquestioned? For how many years will this practice continue? It does not matter what that set is called. I am merely showing how a business will print boxes, and enact practices, and carry-out policies, and go through the motions, without asking questions. Lots of things go unquestioned and unchallenged. In their own right, they might seem small and insignificant. To me, they show that an organisation is dead. Creativity requires keen observation. New ideas cannot spring up unless someone has a burning question in the mind. The art of questioning must be honed if a corporation or institution desires creativity – and by 'creativity' I do not mean colour and excitement. Rather, creativity refers to 'creating' to 'making' to bringing about things that were hitherto unknown or unimagined: things such as new ideas, new rules, new offers, new products, and new services to compete in new markets.
My company is called Logictivity. This comes from joining the words 'logic' and 'creativity'. For a longer dissertation about logictivity and its application, see this explanation.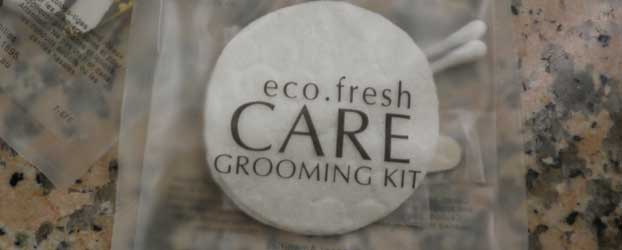 I found this in a New Zealand hotel. It is called a 'Grooming kit'. Perhaps that's a better name for it, but again, it seems that it does not take much to groom oneself.