There are many reasons why Emirates is such a magnificent airline. Central to its success is the Crown Prince's personal values, as well as the strong leadership from His Highness Sheikh Mohammed Bin Rashid Al Maktoum, the ruler of Dubai. His Highness has insisted that Emirates injects true Arab hospitality. On a recent visit to Dubai, I had the good fortune to meet so many visionary people. The people who make Dubai the run-away success that it is. I have often spoken about Arab hospitality. People think it's all about smiling or shaking hands. No… it's about the detail. If the Arabs warm to you, then the friendship is demonstrated 'in deed'.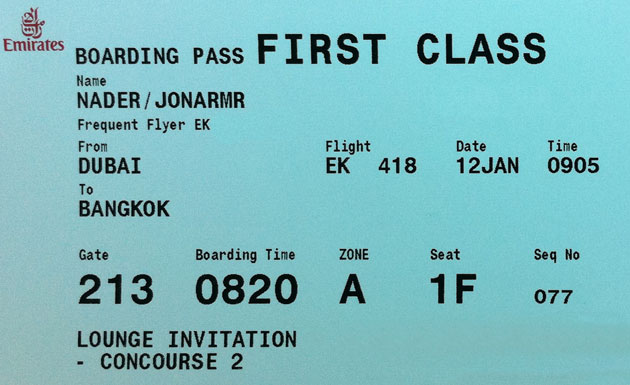 When Emiratis bid their friends a fond farewell, they don't just turn their back and walk away. They stay connected to ensure that the journey home remains under their care and patronage. When I made my way to Dubai Airport, I could feel the warmth and affection of everyone I had met. When I was checking-in, the Service Manager must have been expecting me. She intervened, ripped-up my boarding pass, and issued me with a new one, courtesy of the Government of Dubai.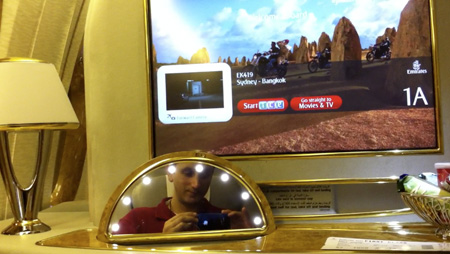 The Royal hospitality didn't just start perfectly. It also ensured that I departed perfectly. After I had concluded my business with the Dubai Government, the warm friendship followed me to the airport, and certain mechanisms were mobilised to ensure that I was offered a very special seat on the aircraft. It was my client's way of saying 'welcome', 'goodbye', and 'please come back'. The Service Manager moved me to seat 1F (First Class) on the Emirates B777. As seat numbers go, that was the Royal salute, and yet another way of reminding me that the warm embrace (and the Arabic-style kiss on both cheeks) meant that we became friends for life. Another time I flew, I was upgraded to seat 1A in First Class. This is not because I am a VIP, but because Emirates Airlines (and the movers-and-shakers of Dubai) treat people the way they like to be treated. Taking care of me, has nothing to do with my stature, but to do with their way of life. They treat people well because it is in their nature. They excel because it is natural for them to set a strong clear vision, from which they do not deviate — much like an honourable person does not deviate from the right path when an opportunity arises to make a quick-dirty-buck.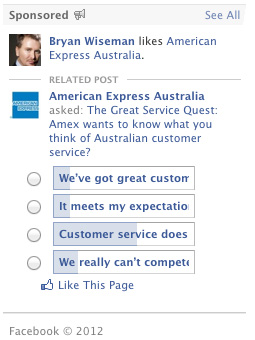 I am posting this story after I noticed that American Express was asking about the levels of customer service in Australia. I have to say that Australian hospitality, although fun, relaxed, and chummy at a personal level, does not exist at the corporate level. Australian companies have a lot to learn from the Arabs. Many still don't understand Middle Eastern culture. Just study the stellar rise of Emirates, and you will start to see that the world did not need another airline. There were well-established players already dominating the market. How did this newcomer break all the records to become the world's leader? I will not say that it was due to 'customer service', because those two words don't mean much these days. So I'll put it down to: 1) The Crown Prince and the His Highness the Ruler, taking a real & personal interest in this Airline (and in all their investments); and 2) Arabic culture and hospitality is infused into everything the Airline does, by injecting the highest possible quality. There you have it. Simple. We don't need graphs and market analysis. It all comes from the heart. Oh, and don't forget the great food. (By the way, you might notice that actor Bryan Wiseman likes American Express. Don't bet on it. He and I share a loathing for American Express. I presume he pressed the Like button so that he could vote and tell Amex where to go.)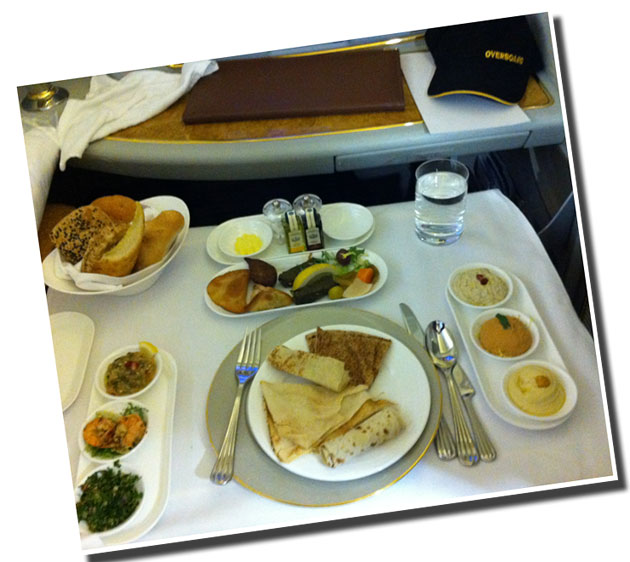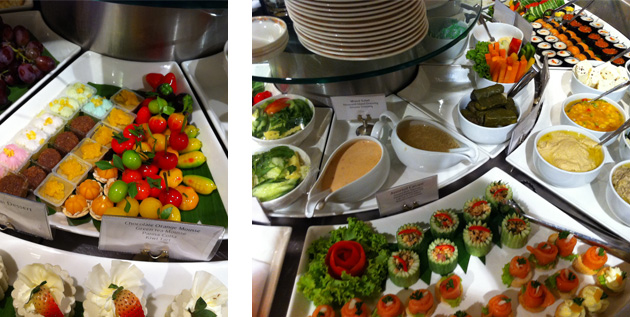 By the way, in case you are wondering, back in 1985, Emirates would not have made sense to anyone. The company lunched its first route, using two leased aircraft. Anyone could have told Emirates that it was not a good idea to launch an airline. I love market analysis. No-one in their right mind would have suggested that the world needed another airline. However, this is exactly why we have champions in this world: giants who dream big. Emirates knew that it was not launching just another airline. It was setting its sights on changing everything about flying. That was ambitious. And it paid off. Emirates proved that it does not matter what the market surveys say. If you have a dream, and you back it up with serious quality, you can carve your own path.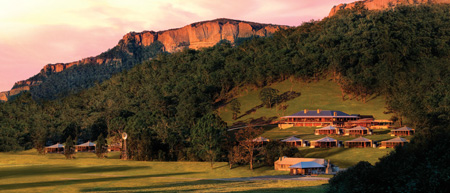 Today, Emirates is breaking all the records, flying to 120 destinations in more than 70 countries. Over 1,200 Emirates flights depart Dubai every week, as they head to six continents. It seems that Emirates Airlines continues to place record-breaking orders with the likes of Boeing and Airbus. Emirates now operates 170 aircraft, with another 230 on order, valued at over US$84 billion. In the fiscal year ending 2011/2012, it carried 34 million passengers and almost 2 million tonnes of freight. Of course, these days, Emirates is more than an airline. The company has expended so much, that it encompasses a range of other business units from resorts to software development.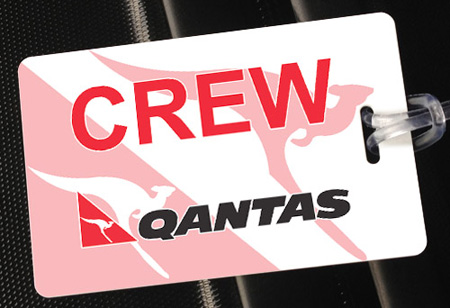 I am a Member on the Qantas Advisory Panel, and I continue to advise Qantas that it is falling short. Sadly, the expression 'chalk and cheese' is not even close to being descriptive. It's difficult for an organisation to change. Emirates had the advantage because it did not have to change. It started as it meant to go on. The standards were set from day-one. Qantas is trying to be something it is not. It's a struggle for Qantas to deliver excellence, because of its entrenched ways and its bad habits. It spends too much time worrying about the basic offerings, such as which soap to use and which brand of skin-cream to offer its Business Class passengers, that it fails to understand that nothing short of a wholesale reform would bring it close to competing with Emirates. And that's sad, because I had always supported Qantas, and had hoped that it would one day grow up. It is now over 84 years old. Is it a tad too late?