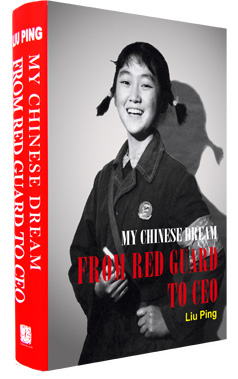 Liu Ping has published, 'My Chinese Dream — from Red Guard to CEO'. Most people who read her book would start to learn about Ping from 1955 onwards, discovering her amazing journey of struggle, personal education, and then, finally, triumph. For me, I experienced this book in reverse because I had first met Ping in 2011 on a business trip to China. I saw Ping the CEO. I saw Ping the diplomat. I saw Ping the creative director. I witnessed her in action. I understood and admired how she conducted business in China and abroad. I attended her business meetings, and I spoke with her colleagues and staff. I saw the 'current' Ping who is beautiful, youthful, full of life, funny, charming, and adorable. Ping is a first-class, world-class, diamond-level CEO who possesses the golden touch. Anything and everything she does is the best it can be.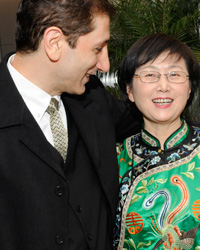 The Ping of today is an executive who has heart. She has soul. She has brains. And whatever she does, it is done to the absolute highest most exciting level possible. Therefore, upon meeting Ping, I just assumed that she must have had a charmed life and that she must have come from a privileged background. How amazing it was to read her book and learn that the dynamic champion that she is today, was born from struggle, pain, suffering, confusion, hardship, and personal battles. It does my heart good to read about hope, and know that hope can triumph.
This book, 'My Chinese Dream — From Red Guard to CEO' is more than a personal story. It is a history book. A business book. And a lesson in what China was and what China is. It can enrich readers from all walks of life who want proof that hard work pays off. It can enlighten business and government officials about the real people behind the real China, who love life, who have a dream, who contribute mightily to society, and who embrace other cultures to enrich their own. Ping writes with honesty, as if she is speaking with the reader over a meal. She tells of fascinating stories that are heartbreaking and inspiring.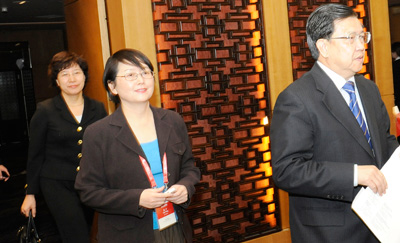 This book does not set out to sell us anything, nor to convince us of anything. It just tells of a journey that few people could ever imagine. Ping shows the human face of the Chinese who love their homeland, who love the world, and who love life. She makes it all infectious and delightful. Ping is 57 years old. To meet her, you'd think she is 37 — a well groomed beautiful woman with impeccable manners and a welcoming smile. To consult her about life, you'd think she is 97. To relax with her, you'd think she is 27. Ping has a lot to teach the world, and she shares it in this romantic book. I hope that Ping will write another book in her retirement, so that she can keep teaching us about work, business, China, life, and love. I feel that every CEO ought to spend time with Ping to learn about corporate culture, creativity, and excellence. If all the world's CEOs were like Ping, people like me would be out of a job.
You can order your copy from Amazon if you click here.
ABOUT THE AUTHOR LIU PING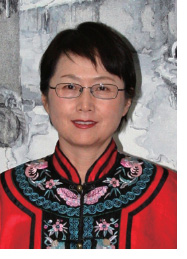 Liu Ping was born in 1955 in Liaoning Province in northeast China and raised in Guizhou Province in southwest China. She became a physical labourer in Kaiyang Phosphate Mine when she was 15. Liu Ping attended university after two years of hard work as an explosive maker and underground electrician. She became a middle school teacher after she graduated from university.
When China started to carry out the policy of the economic reform and opening-up to the outside world, she became an English interpreter for the chemical mining industry. Liu Ping later became the chief interpreter for the ministers of the Ministry of Chemical Industry. In 1992, Liu Ping got a job in the biggest travel enterprise in China and worked there for 10 years. She decided to build up her own business when China entered the World Trade Organization in 2001.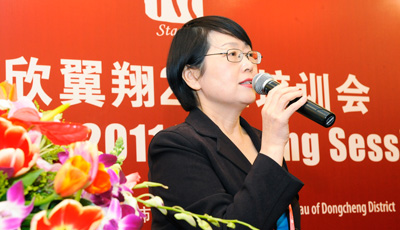 Liu Ping is now the CEO of China Star Group, which owns three companies, including: China Star Beijing, China Star Shanghai and China Star Hong Kong. She is active in several international associations such as the Society of Incentive Travel and Executives (Site), Meeting Professionals International (MPI) and International Congress and Convention Association (ICCA). She is currently serving on the Site International Board of Directors and is one of the founders of the World PCO Alliance (WPCOA). Liu Ping is also an advisor for meetings and incentives development for the Beijing Dongcheng District Government. However, her favourite job is to work out event programs with her creativities.