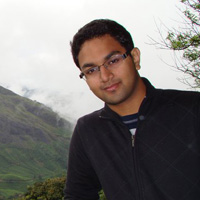 On Thursday 1 September 2011, Shashank Srivastava came to my hotel to take me to the IIT Campus, this was a day after he and Divya had kindly picked me up from the airport. Along the way, I was fascinated by the sights and sounds (while we all braced ourselves as the mad taxi driver hardly removed his hand off the horn because he was driving so aggressively, wanting to be the king of the road). Anyway, as I travel the world, I take note of which organisations are promoting themselves in each city. Naturally, we can't escape the major brands like Reebok and Apple. However, I look for the odd or peculiar brands. In one small town in New Zealand, I noticed that there was a company promoting the fact that it sells glass eyes. I do not know anyone who has a glass eye. It's not a common operation. So why would a small town have the need for glass eyes? So much so, that serious medical advertisements are placed in local newspapers?


In Guwahati, I noticed that there were several cement companies promoting their products. Why was it so important for cement companies to compete in Guwahati? Such a product is not something everyone needs. Builders and property developers might need to know about it, but not the average person in the street. For this reason, I was attracted to such ads and billboards. The photo above was taken from the taxi, on the way to the Campus. What puzzled me was the message 'Solid Setting'. Did the marketing manager at Star Cement think long-and-hard about that slogan? Were there meetings with the CEO to agree on the 'corporate positioning statement' that tells everyone that the reason consumers ought to select Star Cement was that it was a cement that set solid? Don't all cements set solid? Are there some cements in India that do not set at all, or some that set semi-solid? Such a slogan raises more questions than it answers.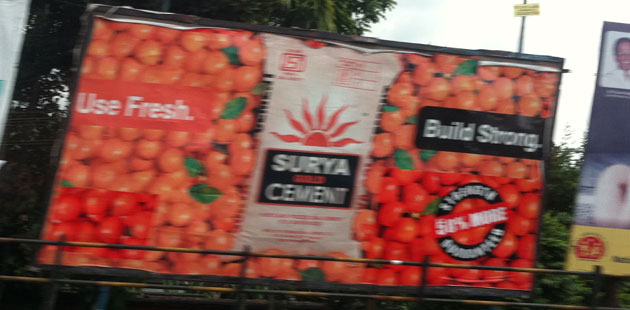 As we got closer to the Campus, and just before we crossed the river, there was another billboard whose message I had seen several times. So while the taxi was travelling along, I quickly pointed it out to Shashank and tricked him by asking him to tell me what the advertised product was, and he replied that it was for orange juice. Alas, it was for Surya Cement. The photo above is fuzzy because I took it while the taxi was meandering through the traffic. What I still do not know is what the message on the bottom right side says. It offers '50% MORE' but I am not sure to what it refers. Could Surya Cement be 50% more solid than its competitors? Perhaps IIT Students can tell me, the next time they go into the city.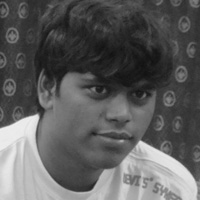 While at Techniche 2011, I noticed that most students (perhaps all students) at IIT had a camera phone. I also noticed that they liked to take photos. Everywhere I went, students were clicking and snapping. Before I left IIT, I mentioned to Marmeek Kosambia that it might be a good idea to conduct a photo competition. I was hoping to see some of the hundreds of photos that were taken of me, and with me. Sadly, not that many entered the competition. If more had sent their photos to me, I would have prepared a fun music video to re-live the memories of Techniche 11.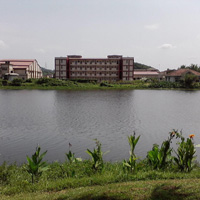 Anyway, two people might not have been aware of the rules, because they erroneously sent 'general' shots to me. The first was Gowtam Dora whose image is the lead shot used in this article, showing the back of a t-shirt that featured the Techniche 11 text. The second was from 'N Sahu' as shown here on the left. These two do not qualify because I had called for shots 'of me' or of people 'with me'. However, for their engagement and enthusiasm, they win a prize nonetheless. Below I will show you some of the photos taken by those who were kind enough to submit their entries. Each of the entries below wins a prize. All prizes have been sent to Marmeek via FedEx. He will distribute the parcels shortly. I will keep track of the FedEx consignment and update my FaceBook to let you know when the box arrives.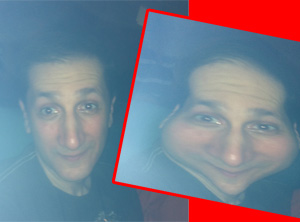 The first photo to be taken of me was by Utkarsh Mishra while a group of us sat at the top level of the auditorium. It was so much hotter up there. We were waiting for 'KAASH the band' to get started. Utkarsh was showing me his iPhone app called FaceGoo. You can see the result of his fanciful manipulation of my photo. It was a fun atmosphere up there, with a few students offering me juice and bottled water, while Utkarsh and several others were acting as my personal punker wallers. An extra surprise was sent in the box for Utkarsh. When it arrives, he can explain it to you.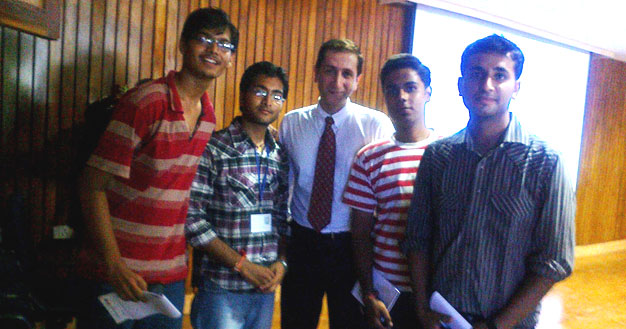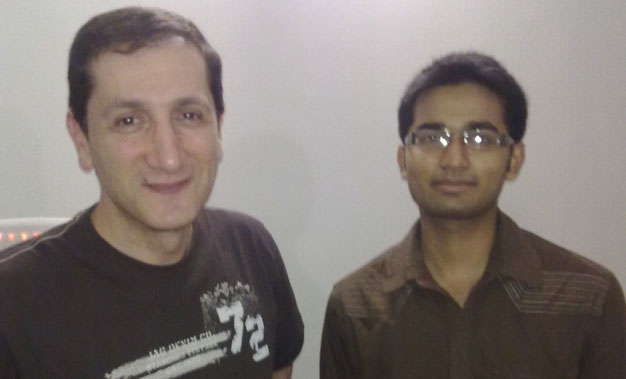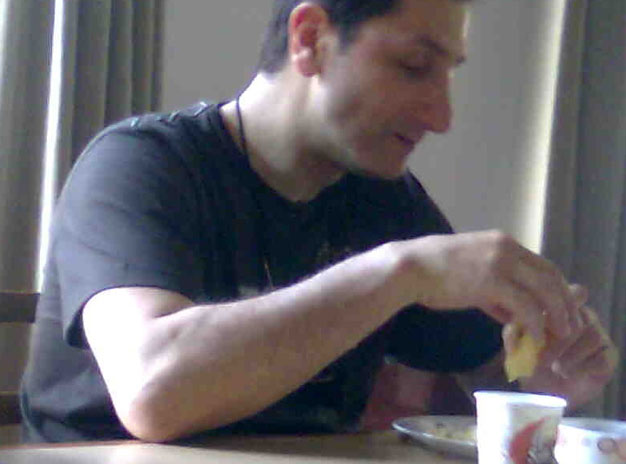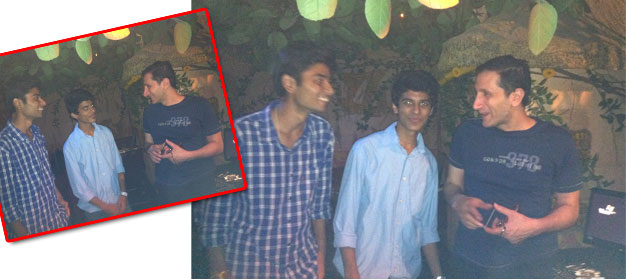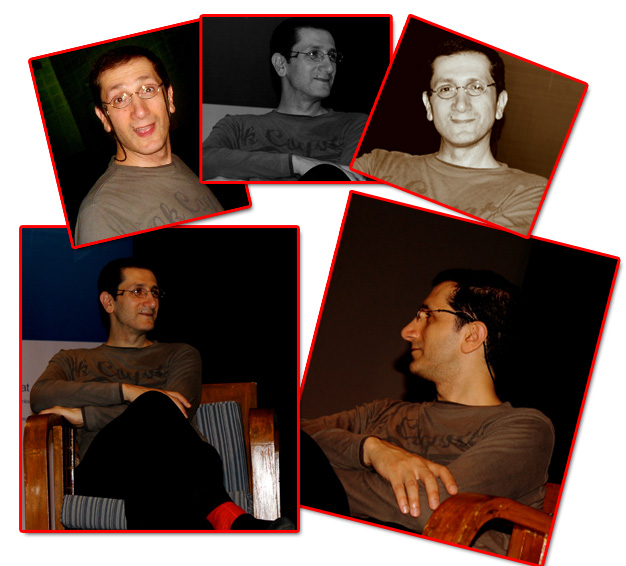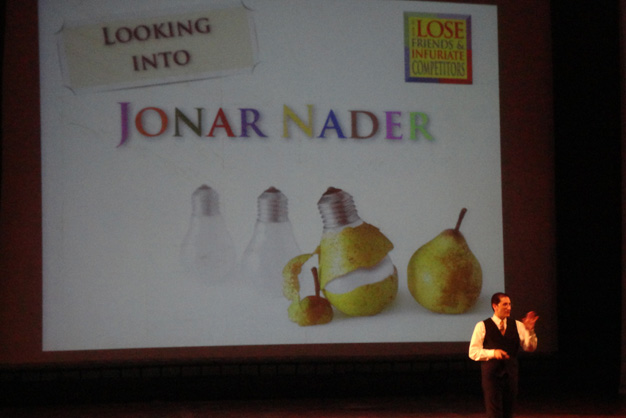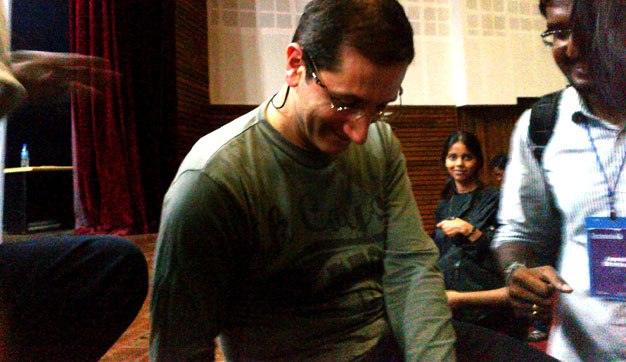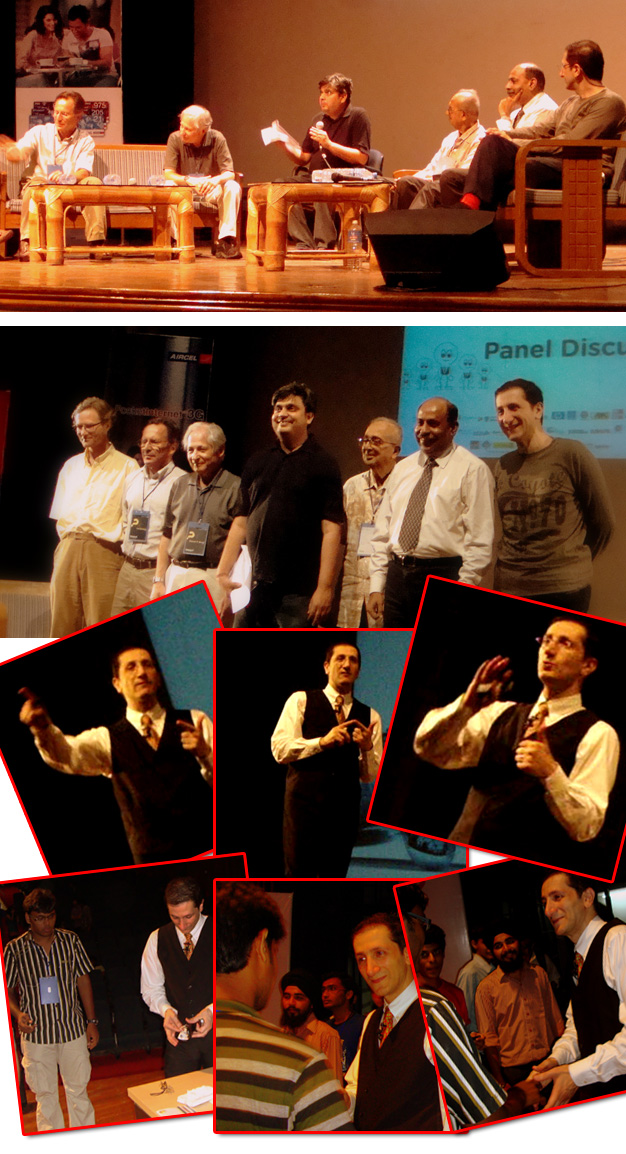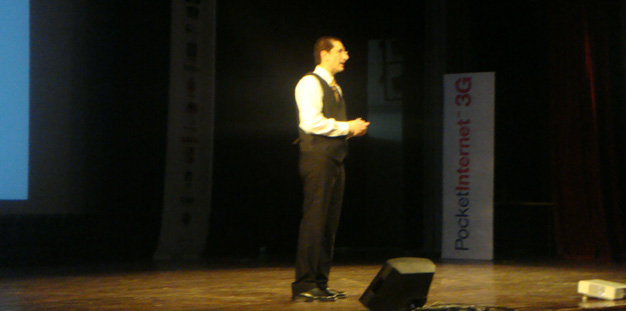 WHAT DID THEY WIN?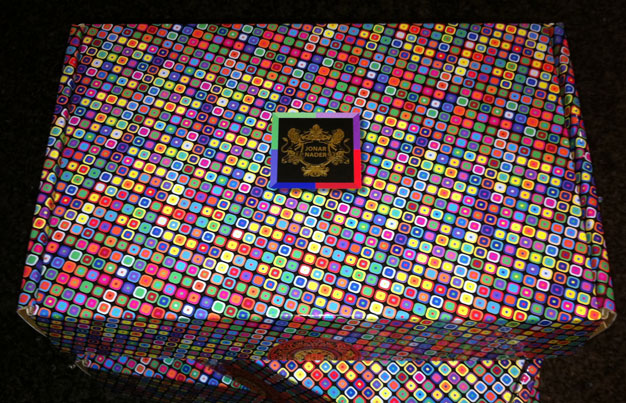 WHAT ELSE IS IN THE FEDEX BOX?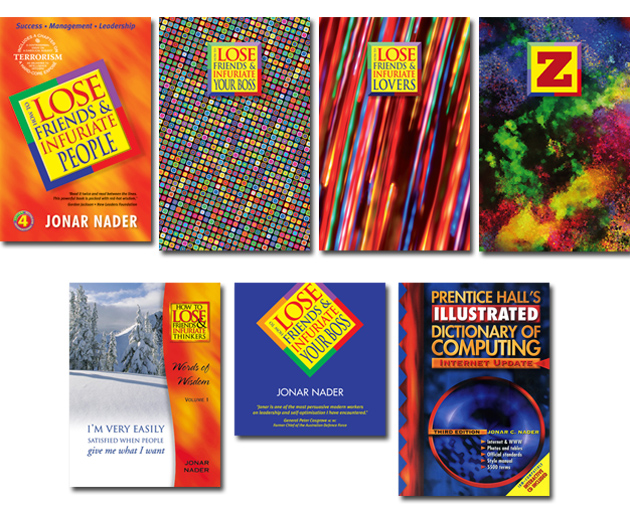 Students who expressed an interest in reading my books will have an opportunity to borrow these books from the IIT Library very soon. When the FedEx box arrives, Marmeek will arrange for these books to be listed in the library. If you would like to pre-plan which book you might like to read first so that you can get on the waiting list, here are the links, where you can read-up on what each book or CD is about.

1) How to Lose Friends and Infuriate People.
2) How to Lose Friends and Infuriate Your Boss.
3) How to Lose Friends and Infuriate Lovers.
4) Z — The Novel.
5) How to Lose Friends and Infuriate Thinkers.
6) How to Lose Friends and Infuriate Your Boss – Audio CD — which is a free gift to IIT students if you would like to download your own copy by clicking this link.
7) Prentice Hall's Illustrated Dictionary of Computing.

If you would like to delve deeper into each chapter, you can click here to read the first 1000 words from each of the chapters at my blog site.
DO YOU HAVE ADDITIONAL PHOTOS?
If you come across other photos in your collection, please feel free to send them to me via this email link. I am indebted to Ankit and his Techniche '11 Team for their kind hospitality. It was a joy to have met you all.
MY FINAL WORDS TO IIT STUDENTS
This is what I had written on Facebook after so many of you sent kind messages to me. I said, 'Oh you are all so kind. May your teachers always see you as I saw you: delightful precious students who are inspiring and joyous. May you grow to teach others how to live each day with joy. My time with you was the highlight of my year. You are all amazing. Stay kind to each other. Engineer moments of peace for each other. And please sit together and be inclusive. Find someone alone and invite them to join your circle of friends, just like I embraced each one who crossed my path. I found you all warm and lovely, so please go and find the warmth in strangers around you. Cheers and blessings.'

A LATE ENTRY