Sydney-siders could be forgiven for thinking that 'The Serpent's Table' was the name of a sell-out 'show' hosted by Sydney Festival. Observers might have categorised it as theatre. Some might have labelled it a performance. The less astute could mistake it for a cooking display. The superficial might refer to it as an event that incorporates food. None of these descriptions would do it justice.
How would I describe 'The Serpent's Table'? As a technologist who has toured the world and attended countless high-tech demonstrations from cutting-edge technology giants, I felt that I was inside the most secret of laboratories, that could well have belonged to the CIA, in clandesdine co-operation with Intel, Apple, Google, and IBM. I felt that I was privy to the future that some have tried to explain in movies such as 'The Matrix'.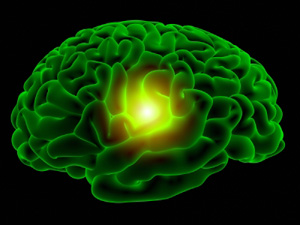 For me, 'The Serpent's Table' was not a show. It was a demonstration of what life would be like when we could tap inside someone's emotions. Indeed, many have wondered if we could read each other's mind. Take that a step further, and consider if we could not only read someone's mind this very minute, but be able to go back and read their mind as at 12:03 pm last Tuesday, or ten years ago. To take that concept further, how about reviewing someone's emotions? What were you 'feeling' at 2:30 pm on Thursday 11 June 1992?
Like a penetrating poem or an amazing song, 'The Serpent's Table' was presented in layers. It was a show with acrobatics, history, stories, cooking, food (which the audience devoured), reflections, sights, and sounds. Dig deeper, and it could have been George Orwell's worst nightmare and triumphant achievement: the manifestation, visualisation, and re-birth of distant thoughts and real feelings that had once exploded inside real people's hearts. On stage at Carriageworks, we witnessed a re-creation — not by actors who recited a script, but by people who relayed their agonising milestones that shaped their life. It was their fire, and it burned once more, right there on stage!
Despite the penetrating imagery that brought to life the very moments in history when these individuals were suffering in silence, there was something even more disturbing: the audience was sucked into the vortex. We were witnesses in whom sensitivities were ignited. We felt the fire. This was history coming alive to bite us at the serpent's table. Imagine someone telling you that they were abused by their father, and you feel the pain of that abuse. Or imagine upon hearing of a man losing his mother, you cry as if you were by her deathbed.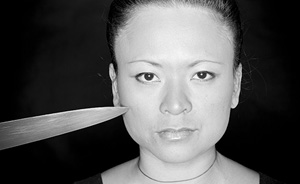 I was privileged to have taken part in time-travel. The journey commenced with Pauline Nguyen who shared her agonising story of how her father built a boat to smuggle the family out of Vietnam. The harrowing ordeal extended to living in a refugee camp for one exhausting year. Yet, according to Pauline, the greatest struggle was trying to cope with her father's endless trauma. He became a troubled man, hardly able to sleep, and always angry. With teary eyes, Pauline said, 'Angry people are very skilled at noticing all that is wrong.' Her father's tension rubbed off on her. One day, Pauline noticed that she had become just like her father. She was determined to break that cycle. Pauline's emotional journey, told from behind a kitchen table while she prepared bitter melon soup, transported the audience into a time and place that was soon constructed in each audience member's head. Most theatre is about watching what is in front of you. Yet, 'The Serpent's Table', while filled with visual-effects and sound-scapes, mesmerised audience members to switch-on one's theatre-of-the-mind wherein heart-felt incidents were re-lived — painful (and inspiring) though they were.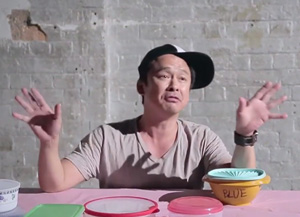 The second startling encounter was with Anna Yen who shared her frantic search to understand her father's tumultuous past. Then Jennifer Wong bedazzled us with her teenage struggles. Co-Director Mr Darren Yap's story spanned from when he was five years old, until his adult years, allowing us to enter his darkest corners when he had struggled to balance his work with his love for his mother, whose death brought tears to his eyes, and to those of the audience. The final journey was led by Indira Naidoo whose door to her disciplined life was opened to reveal a complex series of encounters in a range of countries. Adding to the delightful experiences were acrobat Luke Ha and musician Dr Nicholas Ng.
The good news is that these brave performers had survived the furnace. Although their past still taunts them, they are gallant. They absorbed the punishment of the harsh realities, and emerged strong, happy, and successful members of our society. While the Sydney Festival is a celebration for Sydney, it is also a salute to the resilience of Sydney's multicultural residents who entered Botany Bay not only with a visa, but with a formidable spirit that had been stamped with a branding-iron which reads, 'Victorious'.
The invisible talent behind 'The Serpent's Table' was provided by: Producer Annette Shun Wah; Co-Director Lee Lewis; Media Artist Bambang N Karim; Designer Alice Lau; Lighting Designer Luiz Pampolha; and Projectionist Mic Gruchy.
At 'The Serpent's Table', I was bitten by, and smitten with, bitter-sweet moments which I saluted with a standing ovation.
(A co-production of Griffin Theatre Company and Performance 4a, in partnership with Carriageworks and Sydney festival.)