I could well be the world's most impatient reader. I might also be one of the slowest. As much as I try to read quickly, I am invariably distracted. One sentence might trigger dozens of ideas or feelings; both good and bad.
Reading raises my blood pressure because I become so excited about what I am learning (or disgusted with what I am reading). Either way, it is not a soothing experience.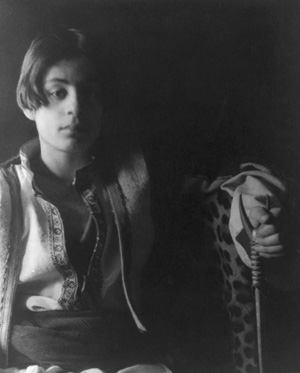 It is interesting that when friends are trying to learn more about each other, they compare notes about the books they have read. At my book launches, invariably someone comes up to me after a signing and asks me to tell them what my favourite book is. As an author myself, people tend to be curious about what I like to read. I recall telling a young man that my favourite book is Gibran Khalil Gibran's 'The Prophet' (written in 1923). He went and bought a copy straight away.
'The Prophet' is a book that I read twice a year (and have done so since I was sixteen years old). It is special because it grows with me. It helps to trigger thoughts that enable me to better understand life and its mysteries. Each chapter can be read in a matter of minutes, and that was part of its appeal. Here are some audio excerpts that will give you an idea about its depths. They are read by Richard Harris, with background music by Arif Mardin. You might enjoy what Gibran has to say about:
RELIGION
[audio:Fav_books_Gibran_Religion.mp3]
PLEASURE
[audio:Fav_books_Gibran_Pleasure.mp3]
LAW
[audio:Fav_books_Gibran_Laws.mp3]
FRIENDSHIP
[audio:Fav_books_Gibran_Friendship.mp3]
When I was seven years old, I went to a small country town in the hills of Lebanon, and there I saw what looked like a shrine for Gibran. The local townsfolk had built a memorial for him because Gibran was born there. Mind you, in his days, Gibran infuriated the establishment. Bishops and cardinals rebuked him and his writings. They used to burn his books in the city square, and tried to tell their parishioners that Gibran's work was evil. Interestingly, when Gibran died, the Church grieved and held services in his honour because leaders began to appreciate his works.

Incidentally, for my book, 'How to Lose Friends and Infuriate Lovers', I was encouraged by one of my friends, Matthew, to steer clear of a business-like biographical outline for 'About the author'. A fellow author and philosopher, Matthew challenged me to write something about my childhood. This is what emerged; it is narrated here by Maria Mastro. You can download the text along with Chapter One from 'How to Lose Friends and Infuriate Lovers' from my website.
ABOUT THE AUTHOR, FROM 'HOW TO LOSE FRIENDS AND INFURIATE LOVERS'
[audio:About_Jonar_from_the_Lovers_book.mp3]
Gibran wrote many books while in Lebanon, and while in the USA, including 'The Wanderer', 'The Garden of the Prophet', 'Spirits Rebellious', 'Jesus the Son of Man', 'Mirrors of the Soul', 'The Madman', 'The Forerunner', and 'The Broken Wings'. Here are a few excerpts from his books. Notice how Gibran is able to pack so many thoughts in very short phrases. These are read by Stephen Lang. They are from a production by Random House. Gibran expresses his ideas about:
A PERSON'S SIGNIFICANCE

[audio:Fav_books_Gibran_Significance.mp3]
AUTHORS

[audio:Fav_books_Gibran_Authors.mp3]
A DISTRAUGHT MOTHER

[audio:Fav_books_Gibran_A_distraught_mother.mp3]
BEAUTY AND UGLINESS

[audio:Fav_books_Gibran_Beauty_and_ugliness.mp3]
SWIFTNESS

[audio:Fav_books_Gibran_Swiftness.mp3]
GROWING

[audio:Fav_books_Gibran_Growing.mp3]
TO SEE AND LISTEN

[audio:Fav_books_Gibran_To_see_and_listen.mp3]
ABSOLUTE TRUTH

[audio:Fav_books_Gibran_Absolute_truth.mp3]
Gibran's book 'Sand and Foam' contains marvellous quotable quotes that speak volumes. Here are several quotes from a man who had a tough life, and who died aged 48.
'Forgetfulness is a form of freedom.'
'Only love and death change all thing.'
'The reality of the other person is not in what he reveals to you. Therefore, if you would understand him, listen not to what he says but rather to what he does not say.'
'When life does not find a singer to sing what is in her heart, she produces a philosopher to speak her mind.'
'Poetry is not an opinion expressed. It is a song that rises from a bleeding wound or a smiling mouth.'
'I have more in my heart than upon my tongue, and more in my desire than in my mind.'
'Thinking is always the stumbling stone to poetry.'
'We shall never understand one another until we reduce the language to seven words.'
'Generosity is not in giving me that which I need more than you do, but in giving me that which you need more than I do.'
'You are indeed charitable when you give, and while giving, turn your face away so that you may not see the shyness of the receiver.' 'The difference between the richest man and the poorest is but a day of hunger and an hour of thirst.'
'We often borrow from our tomorrows to pay our debts to our yesterdays.'
'He who can put his finger upon that which divides good from evil is he who can touch the very hem of the garment of God.'
'The truly just is he who feels half guilty of your misdeeds.'
'Only an idiot and a genius break man-made laws; and they are the nearest to the heart of God.'
'It is only when you are pursued that you become swift.'
'If all they say of good and evil were true, then my life is but one long crime.'
'When you see a man led to prison say in your heart, "Mayhap he is escaping from a narrower prison." And when you see a man drunken say in your heart, "Mayhap he sought escape from something still more unbeautiful.'
'Oftentimes I have hated in self-defence; but if I were stronger I would not have used such a weapon.'
'How stupid is he who would patch the hatred in his eyes with the smile of his lips.'
'Strange that we all defend our wrongs with more vigour than we do our rights.'
'Should we all confess our sins to one another we would all laugh at one another for our lack of originality.'
'Hate is a dead thing. Who of you would be a tomb?'
'They spread before us their riches of gold and silver, of ivory and ebony, and we spread before them our hearts and our spirits; and yet they deem themselves the hosts and us the guests.'
'The most pitiful among men is he who turns his dreams into silver and gold.'
'Strife in nature is but disorder longing for order.'
'If it were not for our conception of weights and measures we would stand in awe of the firefly as we do before the sun.'
'Mayhap a funeral among men is a wedding feast among the angels.'
'The obvious is that which is never seen until someone expresses it simply.
'Perhaps time's definition of coal is the diamond.'
'Fame is the shadow of passion standing in the light.'
'Every man is the descendant of every king and every slave that ever lived.'
I trust that this has given you some insight into my life, and I hope that you will take a closer look at what you read, and why. Feel free to share your thoughts with me.
Happy reading.