What would you say about the ads below. Are they sexist? Are they in good taste? Is one worse than the other? The term 'cock' has no real meaning in this context, except for 'dick or penis'. A man could be described as a lion or a tiger. These would refer to strength and courage. A cock (as in a male chicken) has no valiant connotations. Therefore, the ad is not attributing any animal/bird qualities to the man, who is the boss referred to in this advertisement. So we can only assume that the reference to a cock is a blatant reference to the penis, in the most derogatory way. A cock is a bastard, an idiot, an unpleasant man.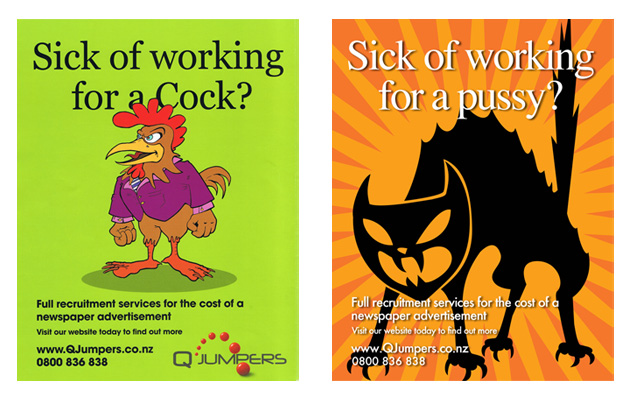 The ad on the left is a real one found on the back page of a magazine. The ad on the right is one that I mocked-up to illustrate a point. If a 'cock' is a horrid man, then the term 'pussy' is not really comparable because 'pussy' can mean fluffy, cuddly, soft, weak, meek, pushover. Therefore, to call a woman a pussy, would mean two things (a pushover or a soft cuddly person). We need a different word, like the word 'cunt' which is at once ghastly and vulgar. Unfortunately, for the purposes of this article, 'cunt' is the only word that would work.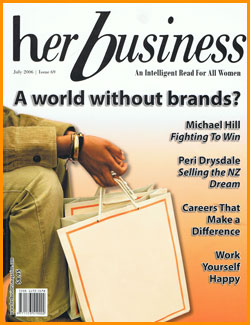 The reason for my indiscretion and bad taste is that the green 'cock' ad was found on the back cover of a magazine called, 'Her Business'. Don't you think that it is a disgrace for such a magazine to perpetuate this rudeness towards the species of the opposite gender? Can you imagine if a magazine by the name of 'His Business' printed an ad that put down female bosses?
What's good for the goose…